Workroom
Try out our in house workroom
We are proud to announce the opening of our new in house workroom. 
Europatex will now be offering a range of options to have drapes, round table cloths, rectangular table cloths and more sewn in house for our customers.  Below you can find a table of on common sizes currently offered. For custom sizes and projects, or if you have any questions, please email info@europatex.com to receive a quote.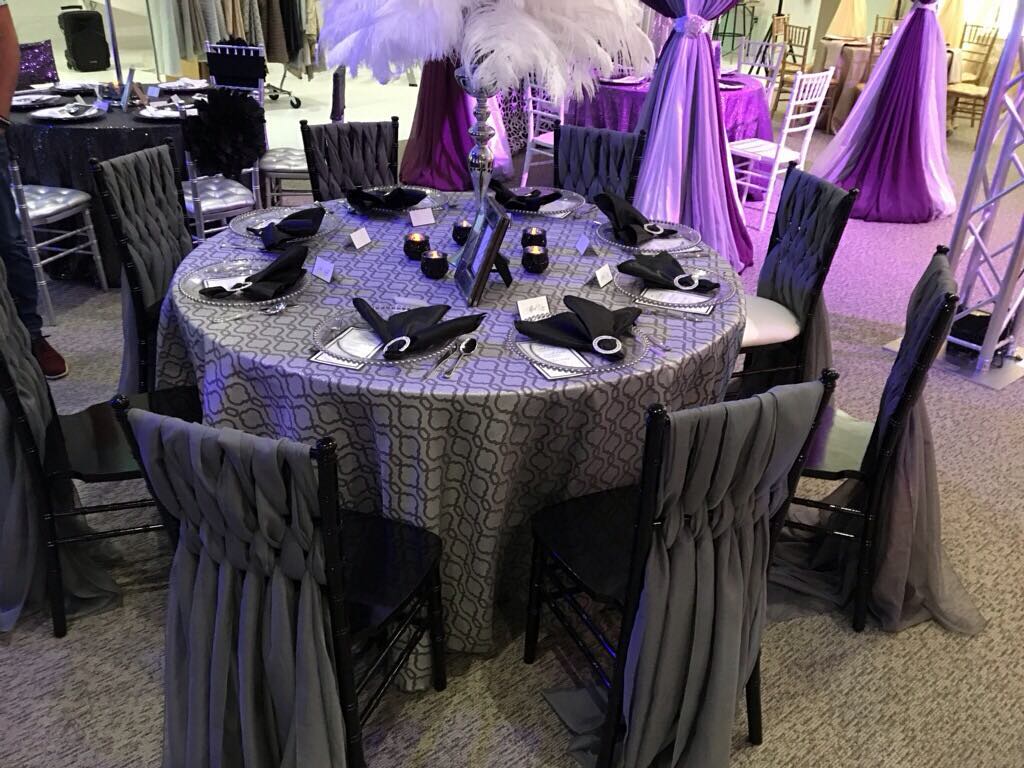 Round Tables
90" RD
108" RD
114" RD
120" RD
132" RD
Rectangular Table
90"x108"
90"x120"
90"x132"
90"x156"
Drapes - 54" wide
8 feet
12 feet
16 feet
20 feet
24 feet
Chair Cushions
Chair/rocker seat cushions, no ties
19½" x 20" x 5"
Settee seat cushion, no ties
41" x 20" x 5"
Chair back cushion, w/ties
18" x 20" x 2½"
Settee back cushion, w/ties
34" x 22" x 2½"
Standard Reception Chair Cushion (Chiavari)
Custom
Call or email
Pillow Case
18"x18"
20"x26"
20"x28"